24 Hour Access Gym
Magnolia, Texas
Magnolia Fitness Center is using GoldShield Technologies antimicrobialcleaners.  It is a water based, surface penetrating compound with a positive charge that draws bacteria to its surface.  Once the bacteria and other microbes are on the surface, the compound disrupts the cell walls leaving them harmless.  Members are requested to towel off machines and equipment after use.  Hand sanitizer is requested upon entry.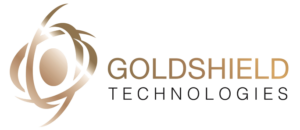 We are a 24 Hour Access Gym located in Magnolia, Texas, one block off of FM1774. Our facility boasts leading-edge equipment, yet retains the casual feel of a neighborhood gym. Simply put, Magnolia Fitness Center is a place for people who are serious about achieving physical fitness. We are committed to providing our members with the tools they need for an effective, efficient and enjoyable exercise program.
Great gym with amenities the bigger gyms have, in a small neighborhood setting. All the machines, lots of classes including outdoor pool. I love this gym!
Debbie Phillips
Local Guide · Level 4
All the ladies who instruct me are pure class and work with me as an individual. I am well past the days of John F. Kennedy but Camalot lives for me in the gym. Thanks Chris, Holly and Stacy, Danny and the crew. best always. Mike
Snuddy Craig
Local Guide · Level 4
Magnolia fitness center (in old magnolia behind the Methodist church) has lots of classes: PiYo, yoga, booty barre, etc. No membership required - $5 drop in fee.
Stacy Proctor
Nextdoor